We import only the finest Specialty Grade A green Arabica beans from around the world, and roast them here on the Island of Eleuthera; creating the freshest coffee in the country. Our current bean stock comprises varietals from: Africa, Papua New Guinea, Brazil, Colombia, Costa Rica, Ethiopia, Guatemala, Haiti, Kenya, Honduras, Panama, Peru, Hawaii, Indonesia, Daterra Estate, plus a Mexican 'natural' DeCaf.
A delightful combination of three Asia/Pacific coffees that offer a unique experience best suited to lovers of boldness. Full bodied flavour with notes of dark chocolate, mild cherry and caramel.
​
FULL MEDIUM/DARK BLEND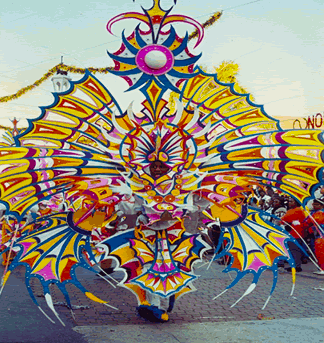 This blend has a delicious, chocolaty blend of African, Central & South American beans. This blend is an intense combination of dark and light with a sweet start and a big bold finish.
​
MEDIUM BLEND
Exotic, flavourful and aromatic, Blue Moon is fully Indonesian in character without being earthy. It is full of ripe stone fruit and Dutch chocolate tones with rich full body and a smooth finish.
​
DARK SINGLE ORIGIN
From the southern highlands of Costa Rica, this organic coffee is balanced, crisp, flavourful and aromatic with a delightful finish. It is a sweet coffee with notes of berries and cocoa.
​
MED/DARK SINGLE ORIGIN
This Brazilian coffee is a blend of beans grown on the same farm. It is lively and rich with an intense dry aroma, notes of cocoa with full body and moderate acidity. It has a long finish with hints of chocolate and citrus. This coffee also makes a unique espresso.
​
MED/DARK BLEND
Sweet aroma and dense body are highlighted by cherry, milk chocolate and mild strawberry tones. This is a remarkably complex Colombian cup with exceptional flavour.
​
DARK SINGLE ORIGIN
We took the best flavor profiles from 6 different origins to create this amazing Espresso. It is a full city roast bursting with creamy rich sweetness with a delicate floral aroma. Tones of black cherry, cocoa are present followed with a long nutty finish.
​
DARK BLEND